WHY CHOOSE OUR CHEAP MATTRESS STORE IN PENSACOLA, FL?
Cheap mattress store in Pensacola is a brick and mortar store with real prices. We think that a mattress does not have to cost a fortune. And we want our customer to have the option of buying mattresses for a cheap price.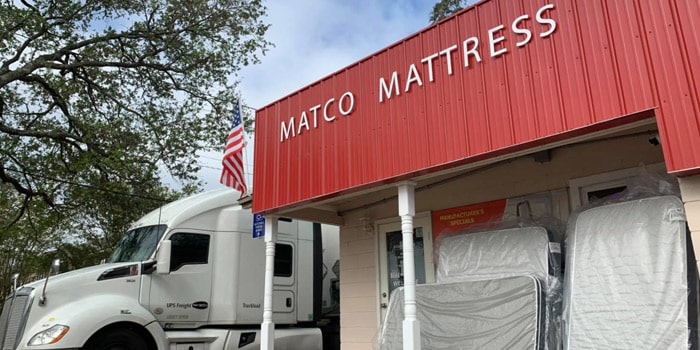 CHEAP PRICES FOR MATTRESSES
Mattress prices that you can afford. You can find mattresses under $100 at our mattress store in Pensacola. Now, at our mattress store, you can even buy mattresses that are more expensive and you didn't think you could ever afford.
GOOD MATTRESS QUALITY 
We offer good mattress quality for a price that will fit into your budget. A good quality mattress can cost less. Visit our store and test our mattresses. You will find something that you will like and will enjoy sleeping for years.
DIFFERENT MODELS IN STOCK 
We offer mattresses models for everyone. Some people want only pillow top mattresses, others only flippable mattresses, and some just need cheap mattress prices. At our cheap mattress store you can find different models that are on sale and even on clearance.
LOCALLY OWNED AND OPERATED 
Cheap mattress store prices come from less expenses. Our mattress store is locally owned and operated. Our mattress prices are cheap, as we try to keep all the expenses low. We want you to be able to come into our store and to walk home with a nice mattress at a good price.
WE HAVE ALL MATTRESS SIZES AVAILABLE IN STORE
Mattress size available in store: Twin size, Twin XL, Full size, Queen size, King and California King size
VISIT OUR MATTRESS STORE TODAY TO GET CHEAP PRICES
Address: 4302 West Fairfield Dr., Pensacola, Florida 32505